Welcome to SASP!
Scandinavian Association for the Study of Pain 2024 Congress
22. – 24.5.2024 Helsinki, Finland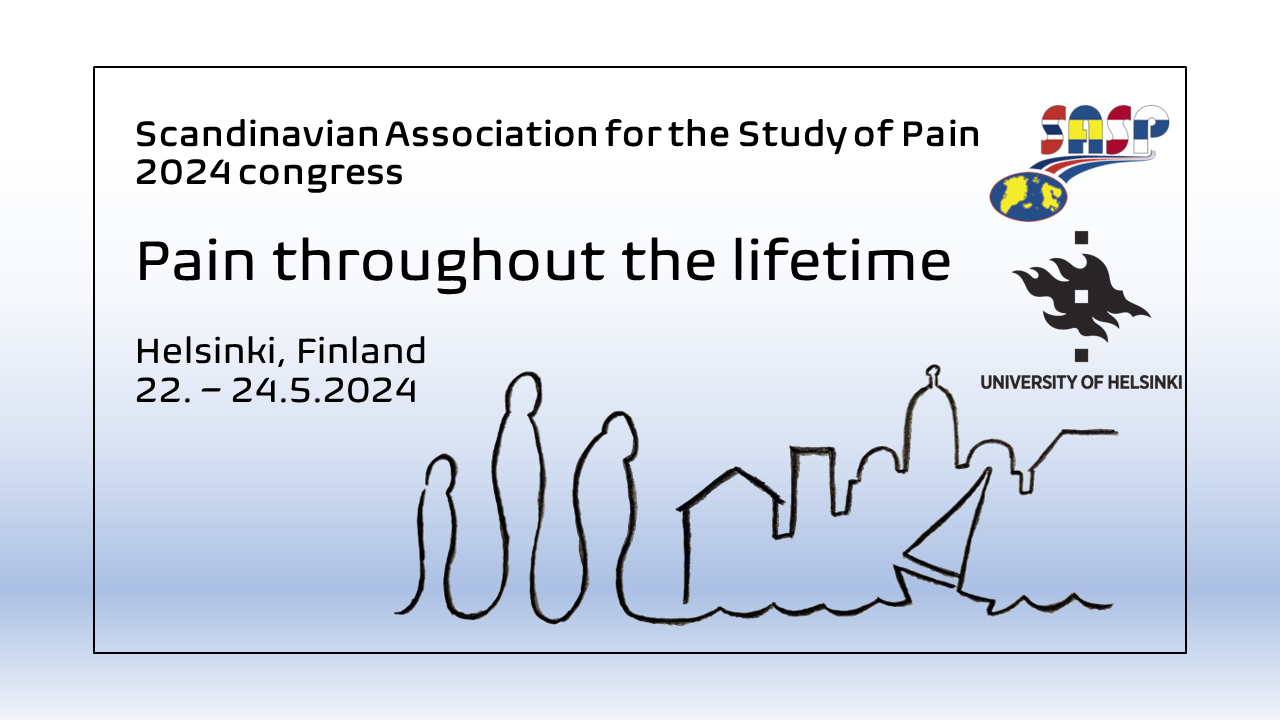 Details at https://www.helsinki.fi/en/conferences/sasp-2024
---
The Scandinavian Association for the Study of Pain
Working with pain patients or pain research?
Nurse? Doctor? Psychologist? Physiotherapist? Social worker? Occupational therapist?
Welcome to join!
This pan –Nordic organization aims to stimulate pain all aspect of pain research, to serve as a meeting point for basic and clinical research, and to promote cooperation in pain research in the Scandinavian countries. But, of course we welcome members from all countries in the world.

History
"Old SASP" was founded in 1976 and held it's first meeting in 1977, and served as the Scandinavian Chapter of IASP. National chapters have been created in Denmark, Finland, Iceland, Norway and Sweden. To give room for the national IASP chapters, "Old SASP" was changed to form "New SASP" in May 2009, continue to develop cooperation within pain research.
Minutes from New SASP Founding meeting, General Assembly Copenhagen May 30, 2009
All professionals interested in any field of pain clinics or pain research will hopefully find our organization of interest
SASP arrange one high class meeting per year. SASP publishes the Scandinavian Journal of Pain (De Gruyter) with four issues per year.

The membership is €45 per year and includes the paper version and free access to the e-version of The Scandinavian Journal of Pain.
To become a member of SASP
Create an account for this web site
Fill out your details, and select "Member new SASP" in the Membership-section.
Select payment method, we encourage payment via Visa/Mastercard.
Welcome to SASP!